Suspended Ceilings
Suspended ceilings are effectively a second lowered ceiling. There is no end to the places you can use suspended ceilings and our suspended ceilings are often installed in shops, offices, schools, hospitals, warehouses and more.
They are an effective ceiling solution, easily installed by hanging a metal grid from the original ceiling with tiles then fitted into the grid to form the new ceiling.  Todays suspended ceilings come in a variety of styles, textures and colours and allows the neglected space above to utilised to suit the business environment.
Why choose a suspended ceiling?
There are many benefits to installing a suspended ceiling including:
Plumbing, cables, wiring and other systems can easily be hidden by a suspended ceiling yet still remain accessible for repairs
They offer excellent acoustic properties to absorb sound
They are resistant to mould, mildew and bacteria and can be used in areas with high humidity which is why over 90% of hospitals and clinics use suspended ceilings
The are fire retardant and meet industry standards for flame spread ratings
The insulation effect of suspended ceilings may reduce heating bills
The high reflective surface of white ceiling panels creates a brighter space, optimising light reflection which can reduce the need for additional lighting.
Most suspended ceiling tiles contain recycled materials which can help in the effort to lower our carbon footprint.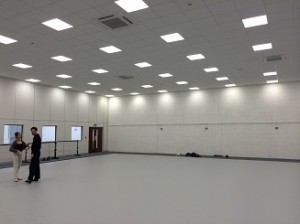 For more information fill out the form below and we will get straight back to you.
[contact-form-7 404 "Not Found"]