Operator and Visitor Chairs for the office

Operator chairs
Choosing an operator chair often comes down to price. A cheap operator chair can seem like a bargain but in terms of lifetime value can often be a false economy
[caption id="attachment_1032" align="alignleft" width="241"]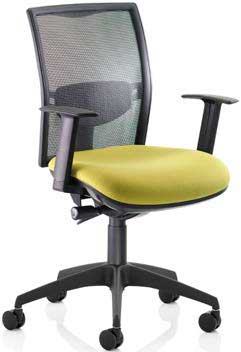 'Fresh' - Mesh back operator chair[/caption] It's for that reason we offer a range of operator chairs that provide reassuringly quality even at the bottom end of the range. We also offer increased value across the range for those looking for greater style and longevity.
When you're next choosing a chair its worth considering what the chair is going to be used for. There will always be a decision to make about cheaper chairs against those of a better quality. If you need any advice about
office furniture
or any of our products, give us a ring on 01495 758258
Visitor Chairs
You could argue that the watch words when it comes to choosing visitor chairs are comfort, price and longevity.
Our visitor chair range is cool and stylish with options that match most styles for a fully co-ordinated office look and feel.
In addition to the office chairs we now have a selection of cafe, bistro and educational chairs to choose from in a variety of colours. It's a cool, simple way to to brighten up your office.
Ideal for
IT Companies
Call Centres
Schools and Colleges
Health Clinics
Visitor seating areas
Cafe's and bistro's
We are a South Wales based company typically supplying
Cardiff
Newport
Cwmbran
Pontypool
Chepstow and Magor