Managing your office fit out from start to fnish
MSM take the stress out of your office fit and our experienced team are here from start to finish to make sure everything runs smoothly. Our assessment process will take every aspect into consideration from partitioning to heating, lighting and ceilings.
One of the main things you need to consider is what is your office used for? Do you want to create an open feel encouraging staff to work as a team, do you want to impress clients giving them the wow factor or are you getting ready for a growing workforce. Whatever the reason MSM will help you create a space where your staff will feel inspired, as well as reflecting the business values and goals.
Finding out what your staff feel they need from their work environment should be a key aspect of the design. Taking their needs into consideration and creating a workspace to suit these needs will give staff a sense of pride in their work surroundings and research shows they will feel better equipped for their role. A happy work force is a productive workforce.  Not only do you need and office that will impress and give the wow factor but it needs to be practical and functional for those working within it.
Glass Partitioning for your office needs
Research shows that the majority of office workers are now based in open plan offices, however noise levels can be a problem. Providing them with high acoustic glass partitioned offices is the perfect solution. They create areas perfectly suited for private and confidential meetings or as a space just to get some peace and quiet for concentrated work, but it still enables employees to see what else is going on in the office, communicate freely with other people in the office and keeps the spacious, open feel.
One of the  best and highly advantageous options you could pick for your office fit out is glass partitions and we fit the entire range of Tenon partitioning systems. Some of the key benefits of glass partitioning are:
Maintains an open feel to the office space
Requires less time to install compared to other options
Encourages neatness and positive work ethics
When employees know that anyone and everyone can see their desk from various points in a building they tend to keep their area neat and tidy
Combines function with great aesthetics
Provides privacy of individual offices but still allows unhindered vision
Offer excellent acoustic performance
Offers stylish, streamline visuals with attractive and stylish design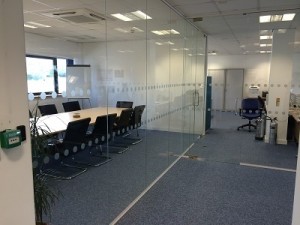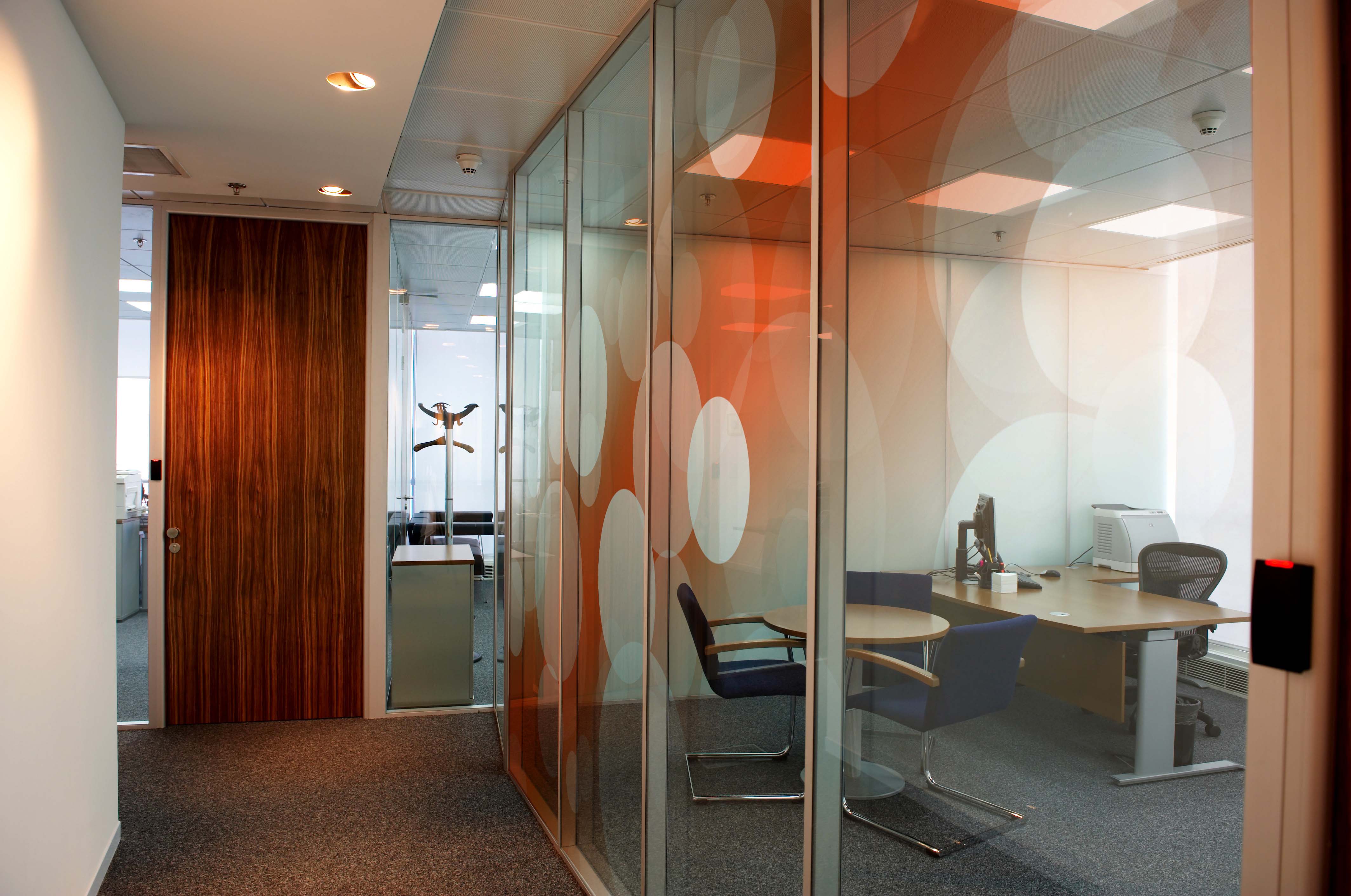 Every aspect of your office fit out undertaken to complete the look
As well as our partitioning systems we offer a complete interior installation.  We take under all aspects of the project from:
Supply and Install new electrics
Reception and work stations
Why not give us a call today and discuss your office fit out needs; 01495 758258
 Our customer reviews speak for themselves:
"Our organisation has used the services of MSM Partitioning Ld for a number of years now and each time the end result is completed on time, on budget and with the minimum of disruption"
Technicolor Thompson Group